Pairogi Project
2019
Create physical and digital content for a fictitious event


---
---

Pairogi Project is a multi-day event that focuses on connecting food-lovers, of all backgrounds, together around pocket-shaped edibles. Growing up in a heavily Polish area, the pierogi was a prominent part of my childhood. However, these pocket-shaped delicacies aren't mutually exclusive to Polish culture. There are many other variations of pierogies in other cultures, such as the wonton, tortellini, empanadas. The name of the event "Pairogi" is a play on the phonetics of the word "pair" and the prefix "pier" of "pierogi," encouraging people to come in pairs and use pocket-shaped foods as a connecting thread for future relationships.



Pairogi Project, the event, is a multi-day food gathering where people can learn how to make their own pocketed foods, discuss relevant food news with panelists, meet their most loved food celebrity, and taste test the delicious delicacies.

I developed the brand identity and created full promotional content, both physical and digital, for the event. The brochure starts as a flip through, palm-sized booklet that opens up to reveal a keepsake poster of the logo, and on the reverse side of the full spread, a map of all the events to be held over the multiple days with their corresponding meeting information.

A mock up of the website prototype, detailing the interaction design. Made using photoshop and after effects

Keeping the same visual identity as the poster, I develoepd a website that advertises the annual, multi-day event to the public and allows the event curators to keep the public updated and enticed.


---
---

The brand identity for the event stemmed from the maker-culture around food. I wanted to accentuate the more technical aspect of cooking by designing a blueprints for the food. The logo is a hand-drawn assortment of letter-shaped pocketed foods.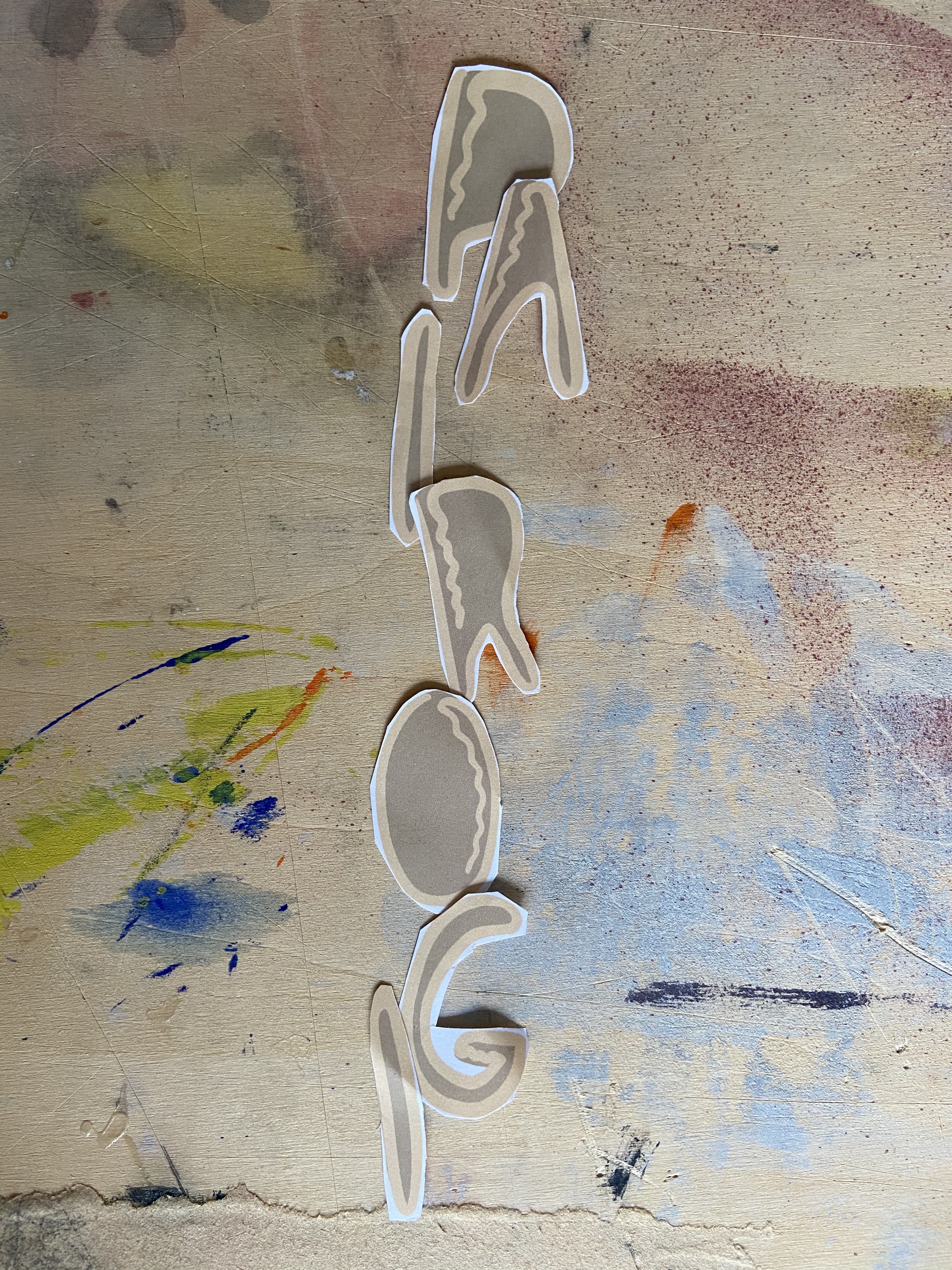 I was experimenting with the form of the logo. I started with static letter forms, written out as if typed on a straight line. To add more dynamism I cut the letter forms out and started arranging them as if they were to be served on a plate. In the final, I ended up varing the type of pocked-food each letter represented.




The brochure originally started as double the length (without the middle fold), but considering pocket and hand size I modified the design to accommodate a fold. At such a large scale it's bound to be folded when carried around or shoved into a bag, so I should at least accommodate for that initially in my designs.




These are all the printing proofs and blank mock ups I created to help visualize how the form influences the design and vice versa.




Here is the full brochure spread before it was printed and folded. Both spreads were designed to compose well in opened and folded form so that if the user mis-folds the brochure, or chooses to keep it after as a momento, it can be displayed in various forms.