Mishap(py) Accidents
2020
Curate and design Gallery House DDGTA's first online exhibition
---
---

Mishap(py) Accidents is available online from January 2, 2021 at 12pm est, until December 31, 2021 at 12am est.

This gallery show was created as part of my internship with Gallery House DGTAA. There were three interns, including myself, and we worked together to curate, promote, and create Gallery House's first virtual exhibition, Mishap(py) Accidents.



This is the landing page for the website, that houses the main logistical information for the show.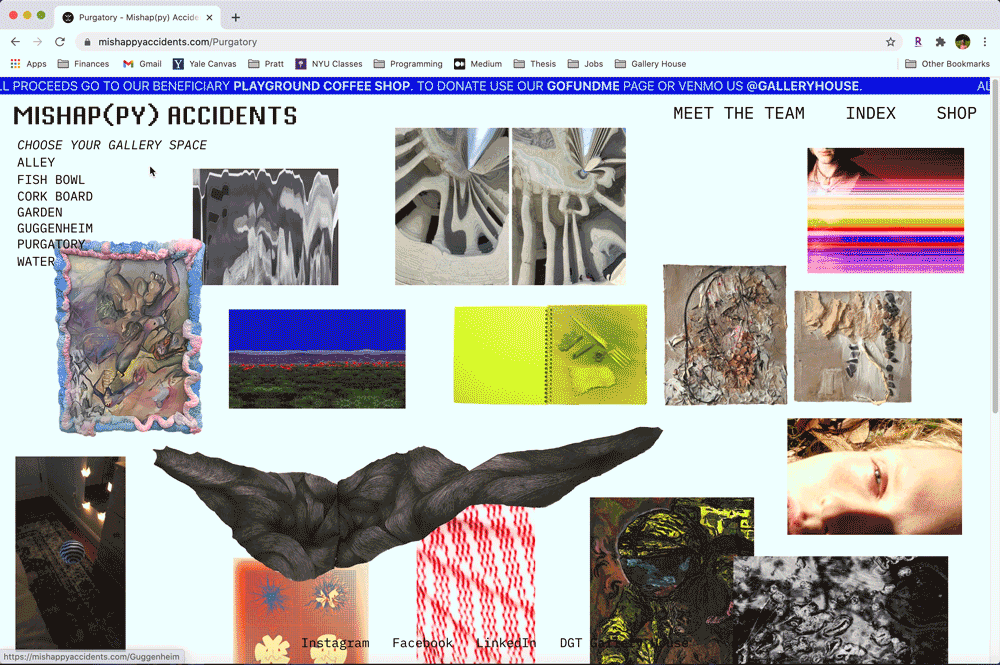 This is the introductory gallery page, where users can move the pieces around, change their background, and enlarge the images to create their own experience.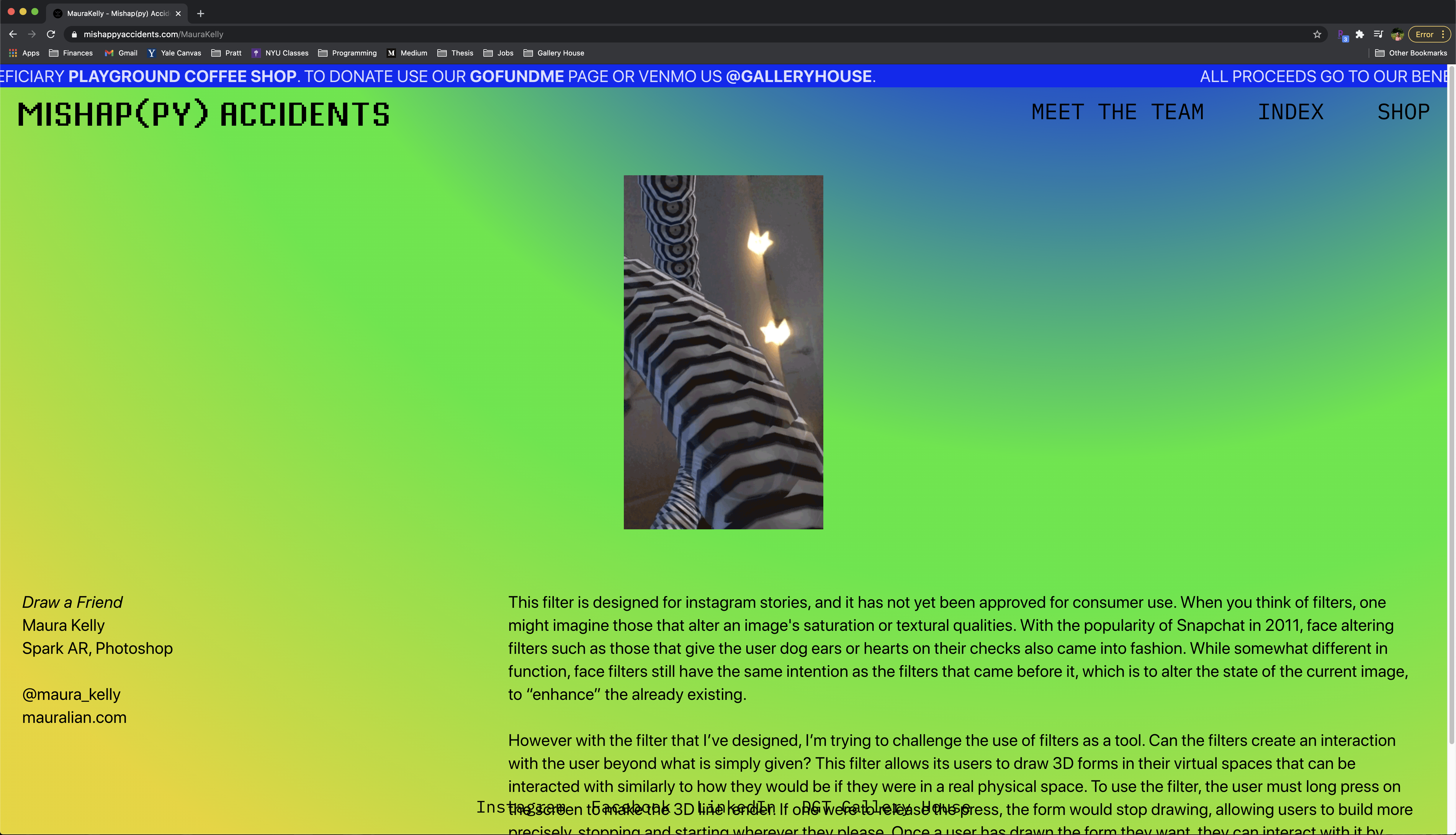 Each artist has their own page dedicated to showcasing their work, artist statement, and contact information. The individual artist pages can be accessed from the index page.


---
---

My role as an intern was to create the website in which the exhibition will be hosted. I designed the layout and flow of the website, while the other interns handled the event promotion.

Other Contributors/Interns:
Baliey Kirshner
Matthew Kim